FALL BREAK IS OCTOBER 19-26! ENJOY YOUR BREAK! STUDENTS RETURN ON OCTOBER 27!
Fridays:
Every student will have something meaningful to work on at home on Fridays. Students may be invited by their teacher to come in on Friday to work with their teacher in a small group. They may also choose to meet with students virtually. Teachers will let parents and students know if they need to attend on Friday at least a week in advance. Teachers will be engaged with students in small groups here at school or virtually from 10:30-1:25 with a half hour lunch. Teachers will also set up 30 minute office-hour time where they can answer questions or address concerns. Busses for the support classes will bring students at 10:25, returning home at 1:25. Support class teachers will arrange with the transportation department to pick-up only the students that have been invited to come that day. Lunch will be served for students from 11:30-12:30. Students can come and get a grab and go lunch. If they are learning at school that day they may sit and eat in the lunchroom.
Hello Daybreak Families,
Thank you for being so patient with all of the adjustments due to COVID.  Many of you are wondering about what class your student will be in.  At this time the district is working tirelessly at placing students that have chosen to learn online.  Once that is complete, we will be adjusting our classes.  You will be able to see which teacher your student has on August 17th.  If this date changes, I will let you know.
Remember to go into your family access on Skyward and complete your registration.  Even if your student will be learning remotely.
Last, we have several openings here at Daybreak.  If you or someone you know is looking for a part-time job please let us know or apply at employment.jordandistrict.org. Here are the positions we are looking for:  copy/playground aides, an instructional aid, 4 hr nutrition workers, a 2 hr nutrition worker, and some classroom assistants.
We are so excited to welcome all of the students back!
Letter of Introduction
Dear Parents and Friends,
I am so delighted to write this letter of introduction to you as your new principal at Daybreak Elementary.  I am truly honored to become a part of your community and already feel so welcome.  In just the few interactions I have had with staff, students, and families so far, I know that Daybreak Elementary is an amazing place to be.   I sincerely want my work to support the work of the teachers, students, and the community and continue Daybreak's goals for student success.
 I love teaching and spent several years in the classroom teaching second and fourth grades.  I have an interest in curriculum and spent time as an instructional coach.  I am an administrator because of my desire to have a positive impact on an entire school community.  I began my journey as the Dean of Students at a dual immersion elementary school in Nebo School District.  The last year and a half I have served as the Assistant Principal at Blackridge and Foothills Elementaries.  I have loved my experiences in every job I have had in education and have learned so much.  I am a life-long learner and cannot wait to learn with all of you at Daybreak Elementary. I am the parent of three diverse learners. I completely understand the challenges and celebrations you face every day as you work to ensure your child has the best educational experience.  In my free time I enjoy spending time with my family. We love to play games, hike, camp, and fish. Home is one of my favorite places to be but I also love the beach-any beach and the mountains.  I just became a grandmother for the first time and it is the best! 
One of the most important aspects of my work at Daybreak will be building strong relationships with students, teachers, and families.  My plan is to be in the hallways, classrooms, the cafeteria, and on the playground.  I feel that being accessible to the students is extremely important to build strong relationships where they feel safe, confident, and connected. I will work diligently with teachers and staff to make sure our students are immersed in curriculum and instruction that is both engaging and challenging.  I have an open door policy and welcome your input and ideas.  I truly believe that no one is successful alone.  I am looking forward to meeting each of you as we start this new and exciting year together!
Sincerely,
Leslie Ewell, Principal at Daybreak Elementary
leslie.ewell@jordandistrict.org
Returning to School in August!!
Exciting news, our Jordan School District Board approved for students to come back physically in the building Monday through Thursday with Friday being a day for small group work when school starts. This means that all students will be starting on our regular schedule on Aug. 18th, 2020.
What we know so far is that we are going to be back and taking good care of your students. Safety is our highest priority and we want to let you know we are taking every measure to ensure students will be kept safe and healthy. Right now? Please teach your students about proper hygiene, washing their hands for 20 seconds, or while singing the Happy Birthday song. Teach them that school will be back and will just look a little different.
In the coming days please watch our website for updates as we move forward to reopening school. Let us know how we can meet your family's needs. If your family does not feel comfortable sending your child to school, Jordan School District will be offering an option for online school until you feel comfortable sending your child physically back to school. The details for registering for online school will be on our website as soon as it is available to us. We look forward to seeing all of you again soon. Take care of yourselves and stay healthy and safe.
Student Belongings Curbside PIck-up is Wednesday, May 27th. Please read and follow the procedures below, including the staggered pick-up times. Please return all library books and classroom books on Wednesday.
Since chromebooks are being used for online instruction until the end of the school year (June 5th), chromebook check-in will not be held until the last week of school on Thursday and Friday, June 4th and 5th. If you have a chromebook checked out, there will be more details to come later.
Student Belongings Curbside Pick-up on Wednesday, May 27th:
Staggered Pick-up Times:

Last Name A – C pickup between 8:30 AM and 10:00 AM
Last Name D – J pickup between 10:00 AM and 11:30 AM
Last Name K – R pickup between 12:00 AM and 1:30 PM
Last Name S – Z pickup between 1:30 PM and 3:00 PM

Pick-up Procedures:

Please come only during your assigned pickup times in order maintain shorter lines and proper social distancing.
Drive in the main drop-off entrance of the curbside loading zone and pull up to the nearest car. Stay in your car. School employees will greet you at your car and ask for your student's name and homeroom teacher's name.
The school employee will then bring your student's belongings to your car.
If you have any library books or classroom books, please return them at this time by giving them to the school employee.
If we have your child's medication in the office, please let the staff know when you come to pick up their other belongings.
Parents/students will not be permitted to enter the school.
If this time will not work for you, please contact the office for assistance 801-302-0553.
Finally please be patient and kind with the school employees and any other parent drivers during the pick-up. We are all doing the best we can. Thank you.
---
---
2020-2021 School Year
To provide information about the educational setting your student needs to maximize his/her learning for the 2020-2021 school year, visit our Learning Environment Needs page.
Google Classroom Help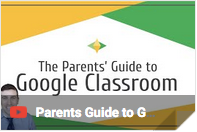 https://www.youtube.com/watch?v=2Iowi-gmbys
School Dismissal Extended For Remainder of 2019-20 School Year
Dear Parents,
Governor Gary Herbert announced today that the school dismissal for all Utah schools will be extended for the remainder of the 2019-2020 school year to help prevent the spread of COVID-19.
This means Jordan School District schools will not be in session for the remainder of the 2019-2020 school year. Student learning will continue at home for all students through the end of the school year.
More information regarding the extended dismissal and alternate plans for graduation and other end-of-year activities will be forthcoming.
Grab-and-go breakfast and lunch will continue at current sites through the end of the school year.
Thank you for your continued support.
---
School Dismissal Update Friday, April 3, 2020
Dear Parents,
Several changes to school breakfast and lunch services will take effect after Spring Break. Please note the following:

School breakfast and lunch will not be served in Jordan School District during Spring Break (April 6-10).
Breakfast will no longer be served in the morning. Instead, a grab-and-go breakfast for the next day will be provided with lunch.
Starting on Monday, April 13, Lunch (with a to-go breakfast for the next day) will be served every day from 11:00 a.m. to noon at the locations listed below.
Breakfast and lunch are free to all children age 18 and younger.
Please maintain social distancing by staying in your vehicle for curbside service. If you are walking to the school, please stay at least six feet apart as you line up. Please do not come for a meal if you are sick.
We will add 5 NEW LOCATIONS for lunch and breakfast service together at 11:00 beginning April 13:

Bastian Elementary
Blackridge Elementary
Hayden Peak Elementary
Golden Fields Elementary
Monte Vista Elementary

The following sites will continue to offer lunch and breakfast service together at 11:00 beginning April 13:

Bluffdale Elementary
Columbia Elementary
Copper Canyon Elementary
Eastlake Elementary
Foothills Elementary
Heartland Elementary
Majestic Elementary
Oquirrh Elementary
Riverside Elementary
South Jordan Elementary
Southland Elementary
Terra Linda Elementary
Westvale Elementary

Teachers will not be available over Spring Break (except Monday, Tuesday, and Wednesday at year-round schools).
The Student and Parent Technical Support Hotline (801-567-8999) will not be available during Spring Break (April 6-10). Access will resume on Monday, April 13 from 8:00-4:00.
Beginning Monday, April 13, students and parents will need an appointment to access schools.
Schools can be reached by calling the main number from 8:00-1:00 or by emailing a member of the staff. Please see the school's website for more information.
We understand that grades can be a concern during school dismissal. If you have concerns that digital learning has negatively impacted your child's grades during school dismissal, please contact the teacher directly. You can also contact your child's counselor or principal for help.
---
Dear Parents,
We just received the following information from the State regarding an extension of school dismissal. More information will be forthcoming.
Jordan School District
Gov. Gary R. Herbert, State Superintendent Syd Dickson, and Acting Commissioner of Technical Education Jared Haines announced today that Utah's K-12 public schools will extend their dismissal through Friday, May 1st, and that Utah's technical colleges will suspend teaching from Monday, March 30 until Friday, May 1. These entities will continue to evaluate the situation to make a determination about the remaining school year.
Breakfast and Lunch Updates - 3/23/20
Starting Monday, March 23, breakfast and lunch will only be available at a limited number of elementary schools. Please see the list below. Meals will be FREE for ALL children age 18 and under. No student numbers or payment will be required. Federal rules require that children be present to receive a meal. Adults may not purchase a meal. Free breakfast (8:00-9:00 a.m.) and free lunch (11:00 a.m.-12 p.m.) will be available for all children starting on Monday at the following schools:
Bluffdale Elementary School
Columbia Elementary School
Copper Canyon Elementary School
Eastlake Elementary School
Foothills Elementary School
Heartland Elementary School
Majestic Elementary School
Oquirrh Elementary School
Riverside Elementary School
Southland Elementary School
South Jordan Elementary School
Terra Linda Elementary School
Westvale Elementary School
---
Dear Parents,
In order to facilitate learning while we are out of school, families have the option to check out Chromebooks for use at home.  I wanted to clarify that while we will be providing online learning opportunities, the expectation isn't that your child will be working for the 6 1/2 hours they would usually be in school.  The workload will be enough to keep them moving forward, without consuming your entire day.  You do not have to request a Chromebook. Children can use a home computer, an iPad or other device that connects to your home internet.  If you would like to check out a Chromebook, please complete the form at the following link https://forms.gle/KvZJex2wyqmS8CvbA
Once you have filled out the device form, please sign-up for an appointment through family access https://skystu.jordan.k12.ut.us/scripts/wsisa.dll/WService=wsEAplus/fwemnu01.w to schedule a time to pick up your device.
Again, I will be continue to send out information as it is updated from the District. Teachers will be getting you more detailed information regarding your child's learning plan by Tuesday evening.  Online learning will begin Wednesday.
Thank you for your patience and support, Mrs. Whiteside
---
Dear Parents,
Governor Gary Herbert announced today that all public schools in Utah will be dismissed beginning Monday, March 16, for a period of two weeks. This is a pre-emptive measure to prevent the spread of COVID-19 (coronavirus).
This means Jordan School District schools will not be in session and no students will attend in person from March 16 – 29.
It is important for parents to know the following:
Lunch Will Continue to be Available for Pick Up Only Starting Wednesday, March 18
Schools will remain open for students to pick up lunch to-go from 11:30 a.m. – 1 p.m.
Students must return home after receiving their meal.
Student Learning Will Continue at Home
Monday, March 16 and Tuesday, March 17 will be used as planning days for teachers and staff to further prepare for at-home learning.
Details will be forthcoming regarding specific plans for student at-home learning, which will begin on Wednesday, March 18.
For students who do not have access to a device at home, schools will provide information on their device checkout process.
Families without internet access should contact their school.
Year-round schools will contact parents regarding accommodations for A and B tracks.
School Activities Cancelled or Postponed Through March 29
All school activities are cancelled or postponed.
All games, sporting events, and practices are cancelled or postponed.
All extracurricular activities and rehearsals are cancelled or postponed.
More information will be forthcoming.
---
Important Information:
We are following the recommendations of the State Task Force, Utah State Board of Education, and Salt Lake County Health Department which include:
All out-of-state student travel is cancelled now through April 15.
All school assemblies are cancelled now through March 29.
All after-school performances, proms, dances, and concerts are postponed now through March 29.
All field trips are postponed now through March 29.
As a result Daybreak will be postponing the following activities:
Battle of the Books

2nd Grade Wax Museum

Kindergarten Orientation
---
Reminders:
1. Please remember to sign-up for Parent Teacher Conference using Skyward family access.
2. If you have a qualifying kindergarten child, please register them online at Jordan School District, Parent/Student, and then Registration & Enrollment http://planning.jordandistrict.org/enrollment/ or fill out form at the Daybreak School Office ASAP. In addition, if you have a neighbor who has a qualifying kindergarten child, please share this information with them and encourage them to register.
---
Winter Break: December 23, 2019 - January 3, 2020
We will look forward to seeing you back at school on Monday, January 6, 2020!
2019-2020 - Spelling Bee
Classroom bees:  Will be held the week of Jan 13th-17th
Grade level bees:  Will be held January 22nd - 31st
School Bee:  February 14th at 8:45 am
Local Area Bee:  March 7th, 9:00 am (2 students advance)
2020-2021 Kindergarten Registration:
Please let the main office know if you have a child that will be in kindergarten for the 2020-2021 school year.
Skyward Family Access: You can update family information, add emergency contacts, pay lunch money, and check students' attendance and grades.
---
November 27th-29th - No School - Thanksgiving Break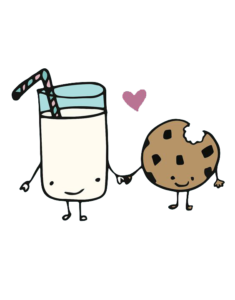 Cafeteria Treat Day -  Friday, Dec. 6th  - Cookies and Magic Straws
 Spirit Day Friday, December 6th - Pajama Day
---
Thursday, November 13th - 9:00 - School Community Council Meeting
SCC Agenda:
Elections
Safety & Security – Halloween
Fun Run Recap
Last Meeting Minutes Approval
Extra-Curricular Activities – We are excited to offer some extra curricular activities.  All programs will begin the week of November 18th and end the week of December 16th.
Because of limited capacity, enrollment will be on a first come first serve basis. If selected, students are expected to attend every session, be on time, and show appropriate behavior.
 Thursday, November 21st - Thanksgiving Dinner in the cafeteria
November 27th-29th - No School - Thanksgiving Break
---
PTA/Community Council Message
Our Fun Run fundraiser was a HUGE success this year! 

We are so grateful for the generous donations and the incredible number of volunteers we had. You each made this year a great experience for the students and the school. We are proud to announce that thanks to you we have raised 
for the students at Daybreak Elementary. 
We are so excited to be able to fund classroom technology, field trips, safety programs, student chrome books, and many other wonderful educational experiences. We truly appreciate your efforts in achieving this goal and setting up our students to have a great school year.
Thank you again from your very grateful PTA and Community Council.
---
  ANNOUNCEMENTS
Aug. 5, 2019, 1:30 PM ● Whitney Dawson
PTA President, Daybreak Elementary 2018-19
Dear Daybreak Elementary Parents,
The Daybreak Elementary PTA is excited about the new school year with new students, teachers, and parents.  Like always, we have exciting and fun things planned and yet to be planned. However, nothing happens without your help and support.  We need parents that are willing to help just a little, and some that are willing to help a lot, and everything in between.
Our first meeting is Wednesday, August 7th 9:00 AM in the Daybreak faculty room.  We will be discussing the calendar for the year and planning the first teacher breakfast and back to school night.  Please come to share input on activities, to become involved in a committee or as a board member, and to be informed about the new school year. We hope to see you there.
Positions or committees we need your help with:
President-Elect
Membership Coordinator
Social Media Liaison
Volunteer Coordinator
Battle of the Books
Room Parents
Reflections
Memory book
Spelling Bee
Box Tops
Teacher Appreciation
Maturation
Field Day
Fun Run
Dolphins Doing Good
We need your willingness to help, even if you are not able to be in charge of an activity.  If you don't have volunteers, we will not be able to do the activities.  Many hands make light work.
My goal is to have more parents helping, so we can create the best community of parents and, ultimately, the best learning environment for our children.
Thank you,
Whitney Dawson
PTA President, Daybreak Elementary  2019-2020
---
July 30, 2019, 4:29 PM ● Principal Whiteside

Daybreak Parents/Guardians:
We are excited to start the 2019-20 school year. Here are some important dates and information for the upcoming school year.
Online registration will be available starting August 5th. Please log into Skyward and complete the district online registration as soon as possible. Once your registration is complete you will be able to view your student's teacher for the 19-20 school year. Please watch the mail for information on your Skyward log-in and password.
Important Dates
Monday, August 5 – Online registration begins – ALL families need to complete the online registration
Monday, August 19 - Back to School Night 4:30-6:30 - please watch for additional information
Tuesday, August 20 – School begins for 2nd- 6th-grade students

First-grade students will have appointments to meet their teacher (watch the mail for your scheduled time).

Wednesday, August 21 – School begins for 1st-grade students
Wednesday, August 28th – First day of Kindergarten
If you are interested in being a paraprofessional, Daybreak has job openings in the Cafeteria, Special Education, Literacy, Recess, STEM, and Computer. These jobs range from 10-25 hours a week. Please contact Kristy Whiteside if you are interested or have questions, kristy.whiteside@jordandistrict.org or go to http://workatjordan.org/ to apply.
Thank you,
Kristy Whiteside, Principal
Daybreak Elementary
---
Feb. 6, 2019
All Jordan School District Schools are CLOSED Today
All Jordan School District Schools are CLOSED today.
Due to extreme weather and road conditions, all Jordan School District schools are CLOSED today, Wednesday, Feb. 6.
All activities are canceled as well.
The District Office and ASB are also closed.
Dear Students, Staff, and Patrons,
Reports indicate potentially heavy snow could impact the morning and afternoon commutes on Wednesday and Thursday with snow packed, slippery conditions on roadways.
We urge caution on all roadways and sidewalks. Due to the potential for extreme weather, we urge everyone to please allow the extra time necessary for safe travel.
Also, be aware of slippery conditions while walking on school grounds, in parking lots, sidewalks and other walkways around our schools.
The safety of students, teachers, and staff, as well as members of the community, is very important to us.
Schools will operate on a regular schedule unless otherwise announced on the District website and social media. Any announcements of delayed starts or cancellations will be made by 6 a.m.
Full Emergency Communications & Snow Closure Guidelines can be found at jordandistrict.org/resources/emergency.   
---
August 21st  4:30 - 6:00 PM
Join us for Back to School Night at Daybreak Elementary on Aug. 21st at 4:30-6:00 PM  Come and learn about the exciting changes happening this school year. See your classroom and meet your teacher.  We would love to see you there!
School Bell Schedule 2018-2019