New Student and Kindergarten Registration Click Here
Learning Environment Survey for 2023-2024 
Parents and Guardians, please complete this form if you would like to share information about your child that will help in making a classroom placement for the 2023-2024 school year. NOTE: Please fill out a separate form for each child if you are providing information about multiple children in your home.
Please note that this survey will be available until May 12, 2023.  Notification about the teacher your student will have will be in Skyward on August 11, 2023.  Class changes will only be considered until August 18, 2023 and only if there is space available to make a change.
Class changes during the school year will only be considered if-
There has been communication with the teacher about the issue.
There has been a plan put in place with at least two weeks for issue to be resolved.
There is space available to make the change in class.
Help Needed at Daybreak!!!
We are hiring for the 2022-2023 school year. If you are looking for a great part time job that allows you to work in an amazing place, please apply for open positions online at this link.. We are looking for happy, energetic and dedicated people. Here are the positions we currently have open:
Classroom Aides, 17 hours weekly working as Literacy aides, Math Aides, a STEM Rotation Aide, and Recess Aide.  We also have a nutrition position open.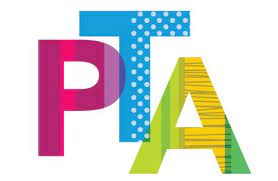 FOR INFORMATION ABOUT WHAT'S HAPPENING WITH PTA, CLICK ON THE BUTTON!
---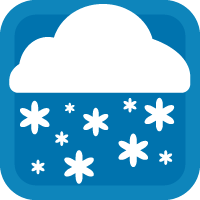 2022-2023 Elementary School Fee Schedule
The Utah State Board of Education may grant an educator one of the following education licenses:
Professional Educator License – a license issued to an individual who has demonstrated all of the State established competencies to be an educator.
Associate Educator License – a license issued to an individual who has met a minimum set of educator requirements and is completing all professional educator requirements to receive a Professional Educator License.
Local Education Agency (LEA)-specific Educator License – a license issued to an individual, approved by the local Board of Education, who has met locally defined competencies to be an educator.
An LEA-specific license area or endorsement may include:
Out of State and Internationally licensed educators completing Utah licensing requirements.
Educators waiting for university license recommendations.
Educators with expired Utah licenses.
Educators working towards an Associate license area/endorsement.
Career and Technical Education educators completing skills testing.
Educators waiting to begin a university licensure program.
Schools may employ individuals holding LEA-specific Educator Licenses, as well as Professional and Associate Educator Licenses, as outlined below based on the employee's FTE:
| | | | | |
| --- | --- | --- | --- | --- |
| Location | Type | Associate | LEA Specific | Professional |
| Daybreak Elementary | Elementary | 2.4% | 0.0% | 97.6% |